Gain your competitive edge with Intertrade
A unified experience for your supply chain needs
We help retailers & brands improve their supply chain collaboration with our EDI business solutions.
Our goal is to help you meet the growing demand for more product information, enable real-time inventory management and, allow you to overcome the challenges of EDI integration and omnichannel retail.
Take a few minutes to chat with one of our specialists to learn how Intertrade can help you with your Supply Chain needs.
This year our team is back in person at RVCF Fall Conference in Scottsdale, AZ. You can find us at booth #23.
We are looking forward to meeting with you!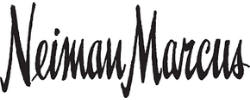 Testimonials
"I think one of the reasons we were so successful is that we involved all stakeholders and called on experts to support our plan. Intertrade are not only EDI experts, they are also qualified in the implementation and use of GS1 Standards."
Jill Barron
VP Supply Chain, Neiman Marcus
© 2022 - intertrade systems, all rights reserved.